For about 6 months I seemed to stumble across SC flight suits everywhere I went, at military and aviation collectible shows, antique stores, what have you. It's odd because I live in the Pacific NW, nowhere near where a camp every existed. So anyway, while looking the various suits I have over, I noticed that each was different from every other in some appreciable way. I thought I'd post some examples, and I'd love to see what others here have seen!
First, I have a small adult size early light blue suit. Note the following:
*The zipper pulls are large, the zippers are shiny metal colored
*There are no pockets below the chest at all
*All adjustments are with velcro tabs (oddly, in a royal blue color).
*The nameplate patch is also royal blue.
*The US flag is larger than those in later suits.
*The NASA patch has a plain white cloth backing, not fully embroidered.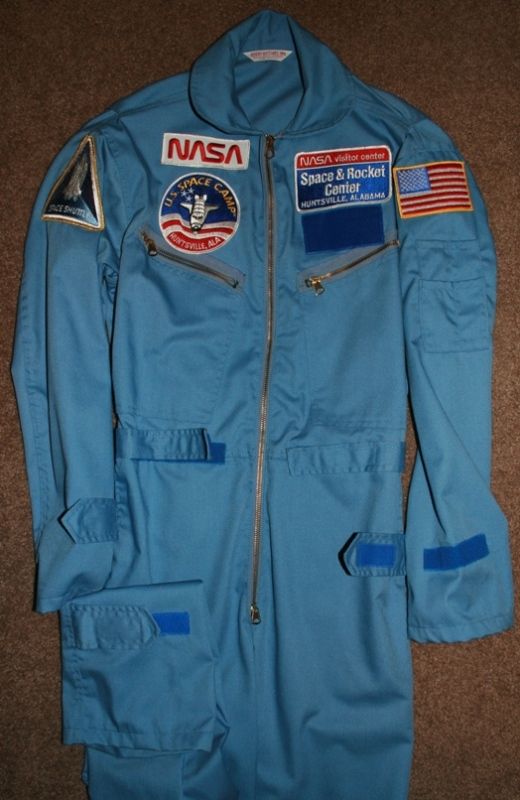 The label is pretty plain, leading me to believe that earlier suits were made by a contractor who might have made them for other customers as well as there is no trademark at this point: