I am in Omaha for work this week and today I had the chance to check out the Strategic Air Command Museum in nearby Ashland, NE. I was surprised by the number of NASA artifacts, so I thought I'd share.
The museum is gorgeous. An Atlas mission stands guard outside (along with a few other missiles and aircraft). An SR-71 is prominently mounted in the large glass foyer.
The
Black Holes
traveling exhibit was there, but I had seen it in Huntsville so I skipped it except to snap this photo of the Chandra X-ray Observatory model on loan from Marshall.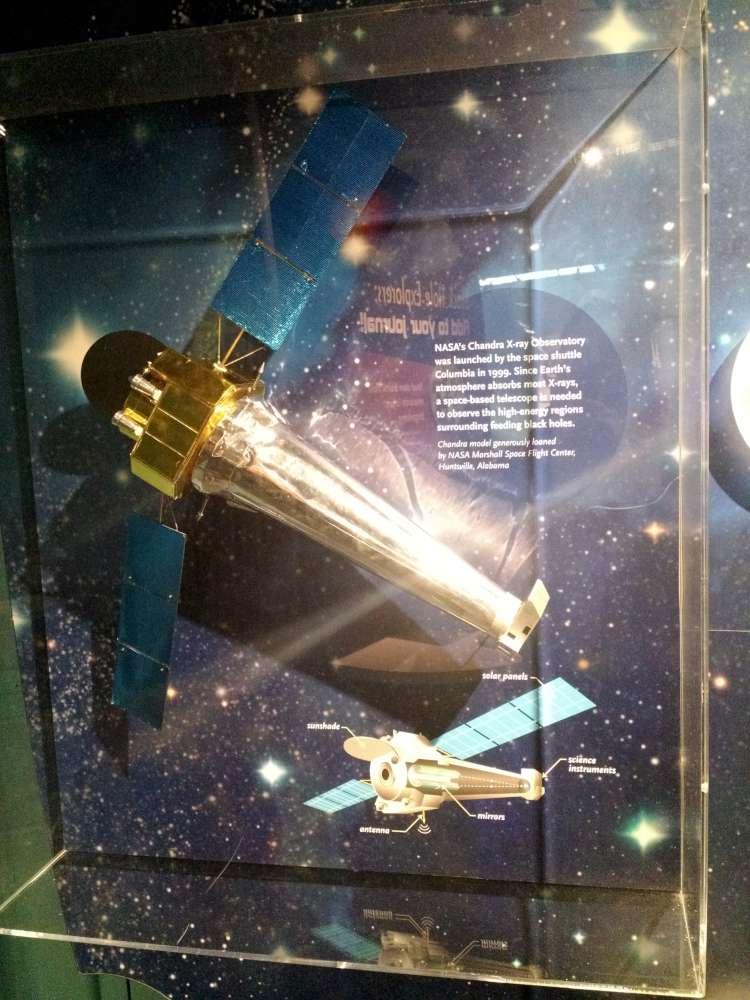 On display is a
boilerplate Mercury capsule
.
They also have a
boilerplate Apollo capsule
.
Apollo test capsule CM-009
is really neat because of they way they have displayed it so you can see many of the components.
Here's a tire from Space Shuttle Discovery STS-116.
They have a Shuttle cockpit testing device which had been used in the Shuttle Avionics Integration Laboratory (SAIL) at Johnson Spaceflight Center until about 2007.
In a corner being used for storage, I spotted this "Discovery: Final Approach" sign. At some point they may have had simulator similar to the one in the USSRC, but now it is just a wooden box with a chair.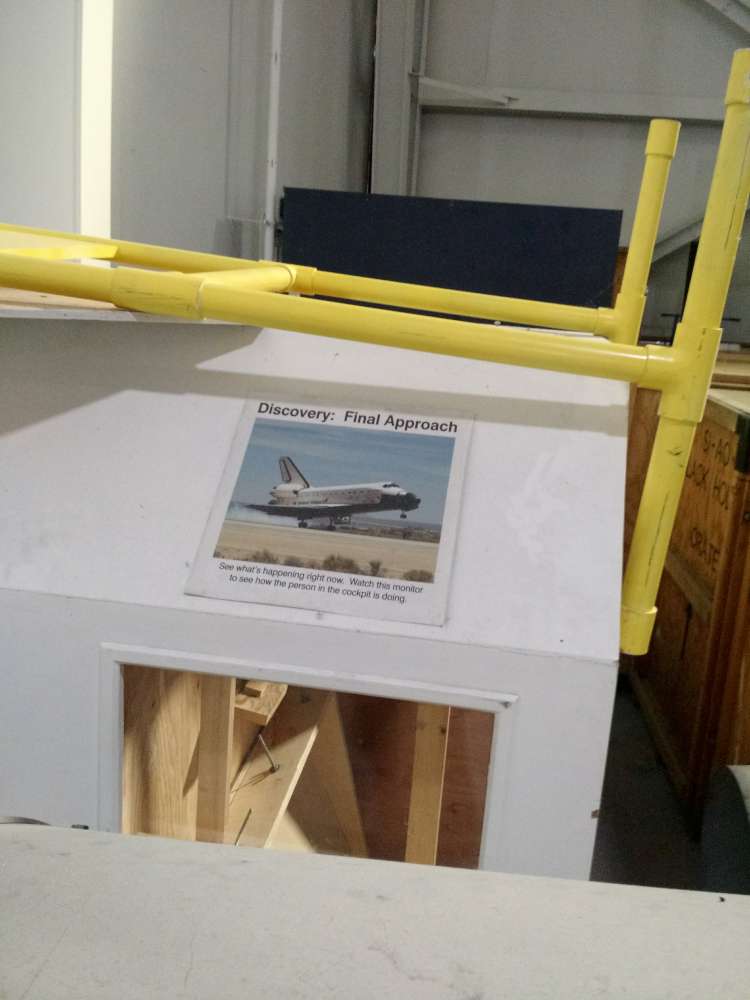 These space artifacts are just a very small subject of a wonderful aviation museum. You can walk right up to the planes and other artifacts, very few of them are roped off. Some even allow you to poke your head into the bomb and electronics bays! If you're ever in Nebraska, find some time to swing by the
SAC Museum
.