I got to meet SC Hall-of-Famer Dottie Metcalf-Lindenburger today at the Museum of Flight in Seattle. There were several other people talking with her, so I didn't get a very long discussion, but she extremely nice and we talked about space camp for a brief time. She mentioned it in her presentation as well, even showing her camp team photo from way back then!
I was smart enough print up a couple of her NASA portraits (her ASCAN shot which surprised her to see it, and her STS-131 crew shot in the ACES suit) for her to sign.
Such a very nice person, I was glad I made the trek northward to catch her presentation. I didn't realize she lived in the area now.
The presentation was right alongside the shuttle FFT, which formerly sat at JSC in Houston:
http://dx14.jsc.nasa.gov/htmls/fft.htm
he museum allows weekend tours of the inside, something you of can't do in any flown orbiter. They charge for the tour, but it's well worth it. (I think this is the 5th time I've done it, myself)
How's
this
for a photo background!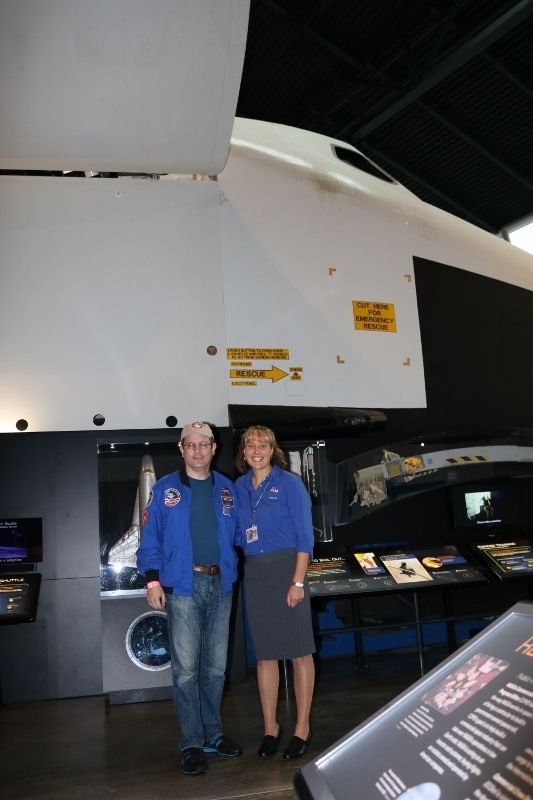 Scenes in the FFT, I doubt they need much labelling: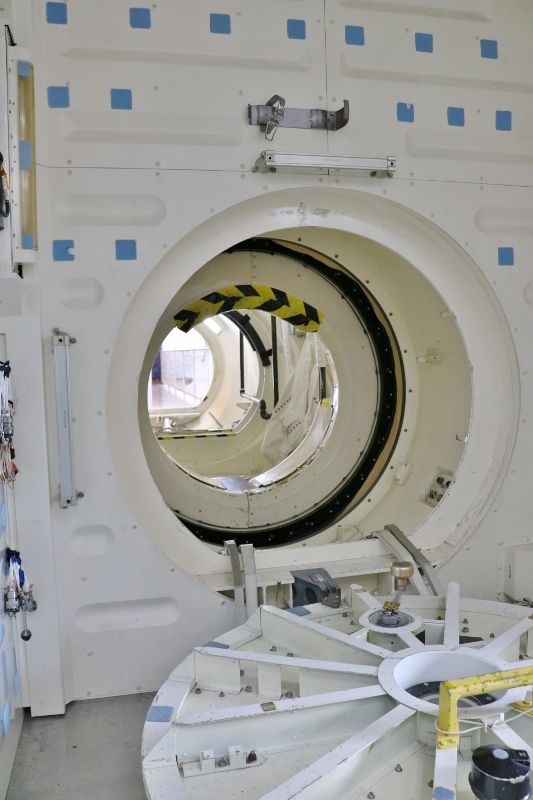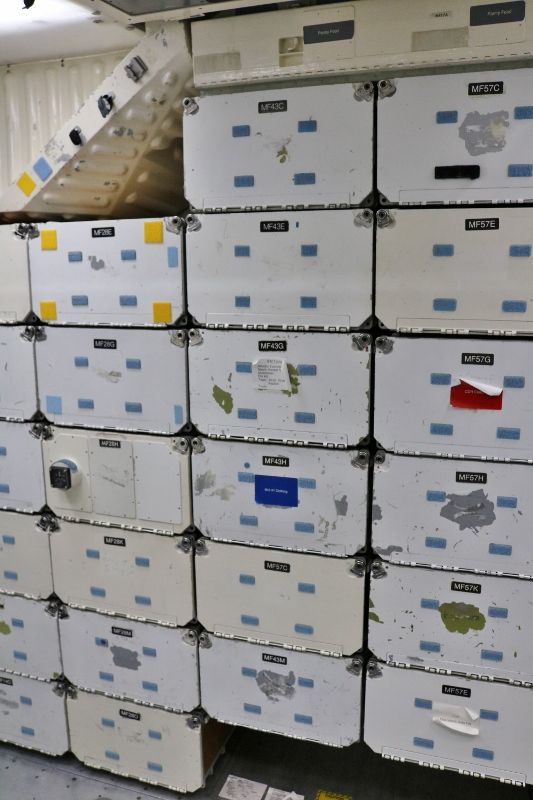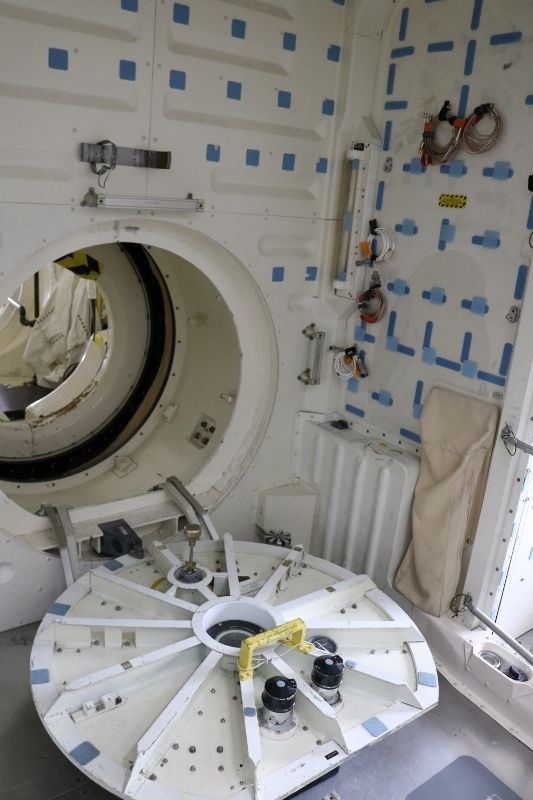 Ah, the flight deck...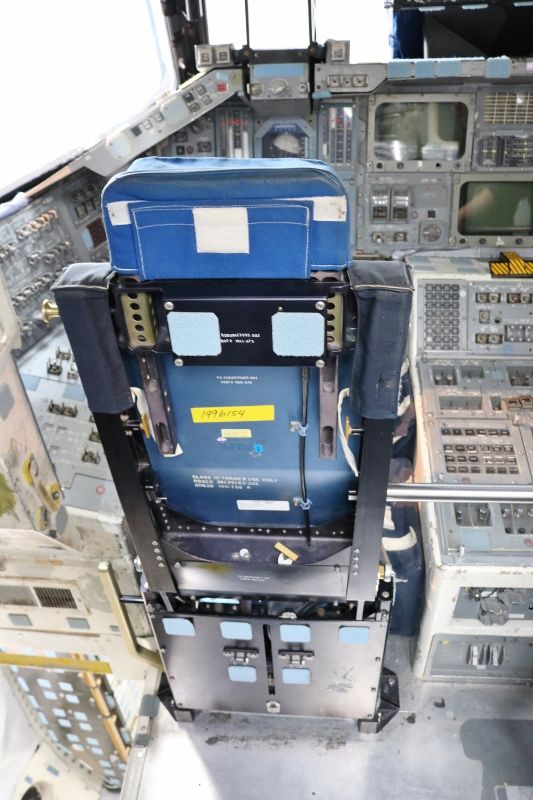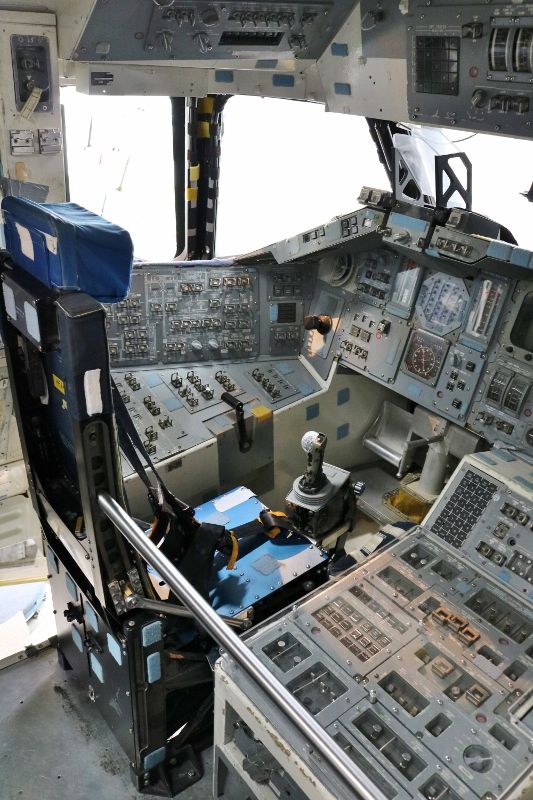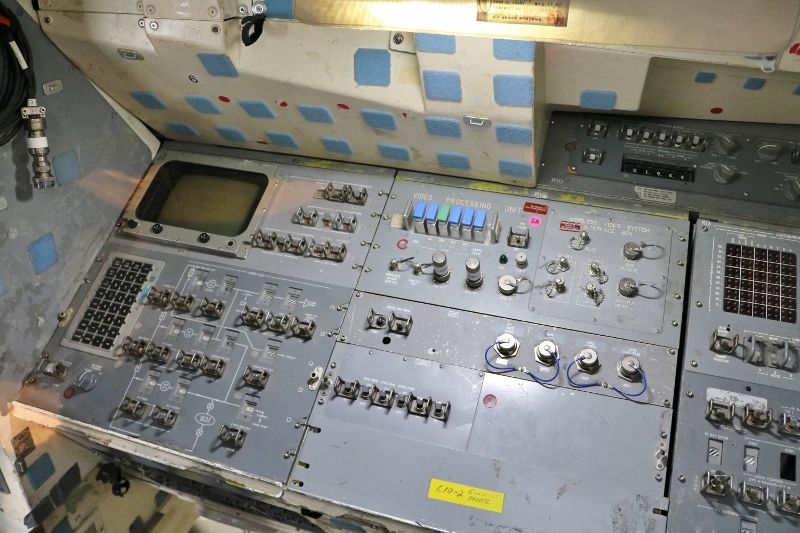 Cool view aft!
Other items in the main portion of the museum: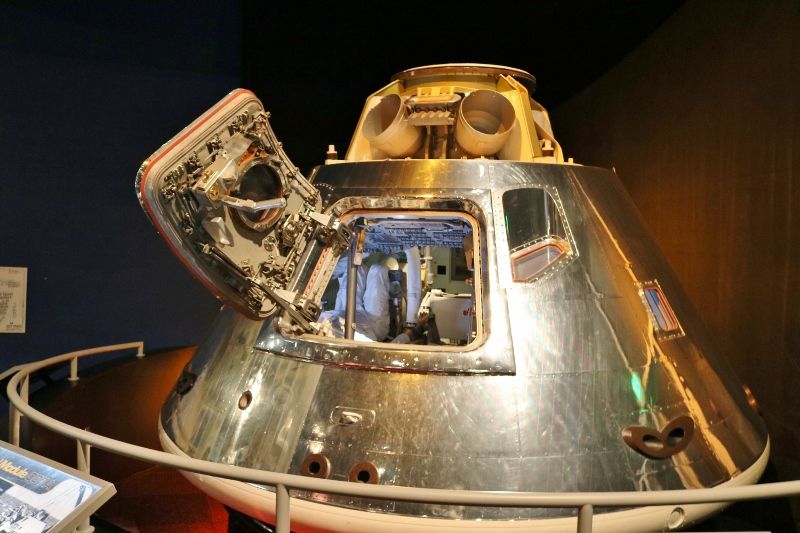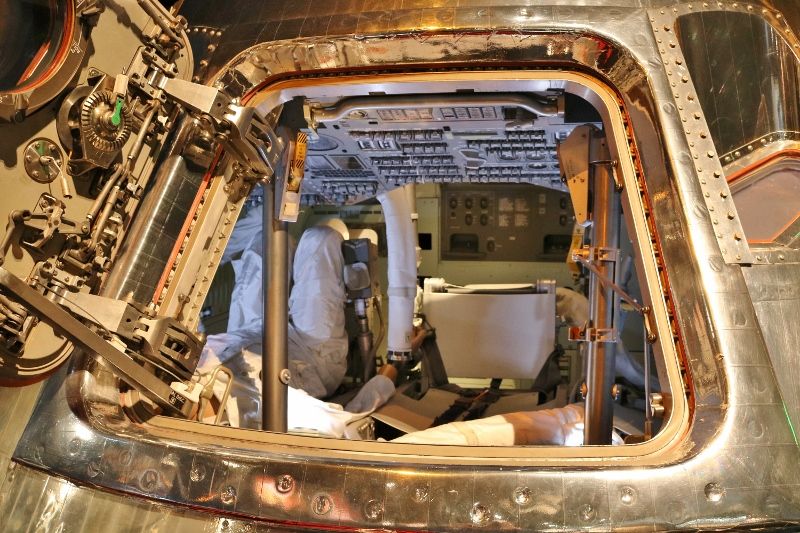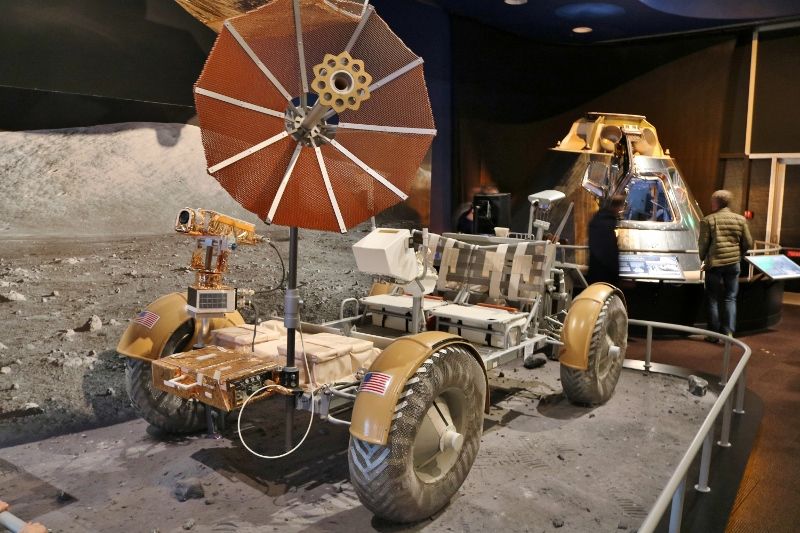 John Young's Apollo 10 backup suit:
These went into my autograph collection right away: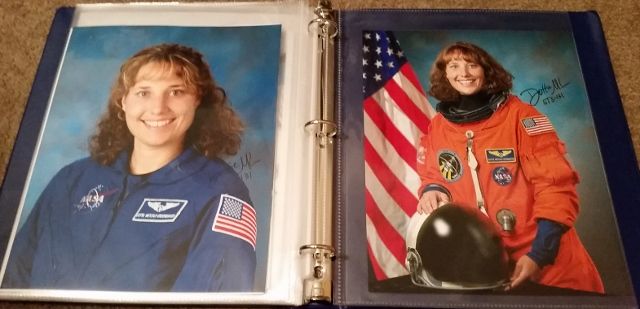 Thanks again, Dottie!