I went to the Evergreen Aviation museum in McMinnville, Oregon yesterday. I'd been there twice before but not since 2005. They have expanded the place a great deal ad is the only museum I know which has a B-17 and hardly anyone notices. It's dwarfed by their primary display -
The Hughes H-4 'Hercules':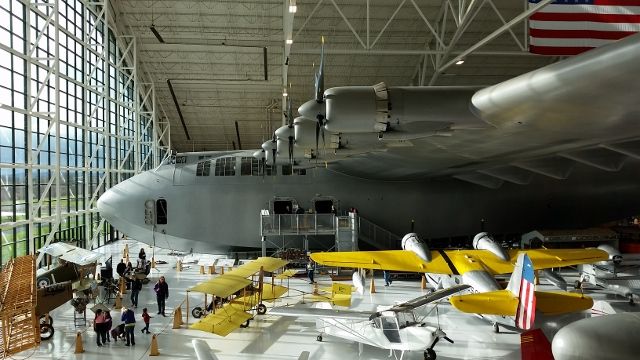 Inside the crew compartment after walking up a
very
tight spiral staircase: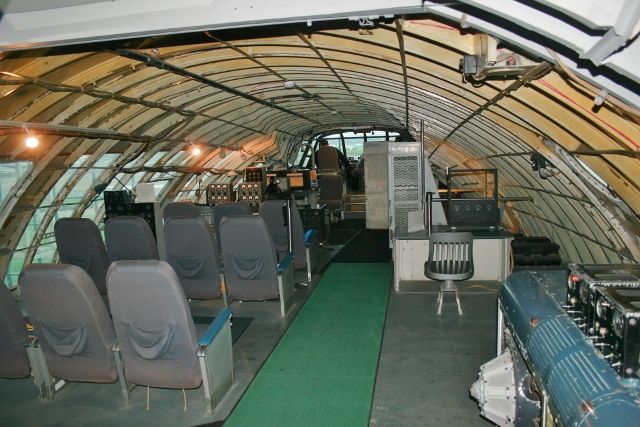 Here's about the only part of the plane that really
is
spruce, parts of the main wing root: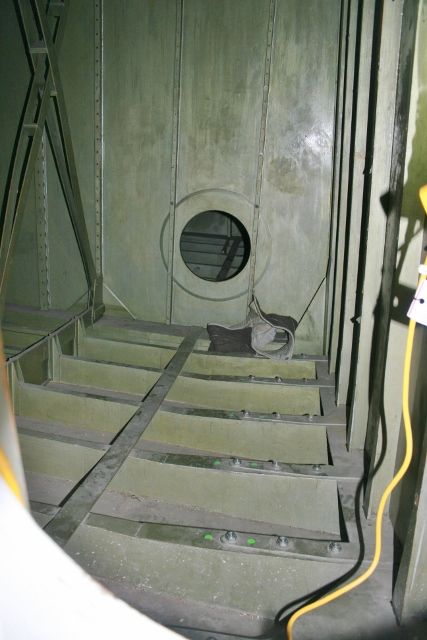 Unique view of the lined up props off the left wing: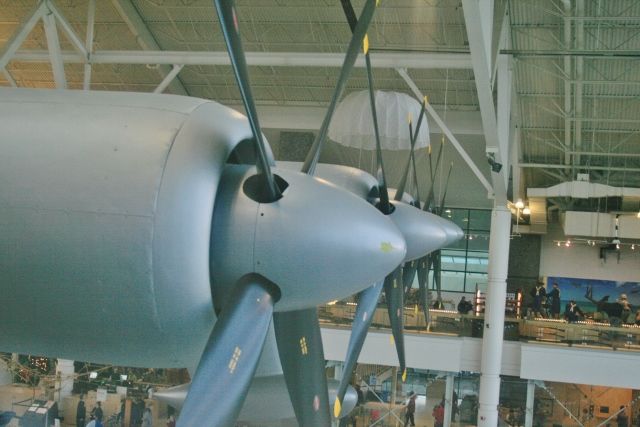 Inside the wing, looking toward the outer edge. They had crewmen inside the wing taking readings on its one flight: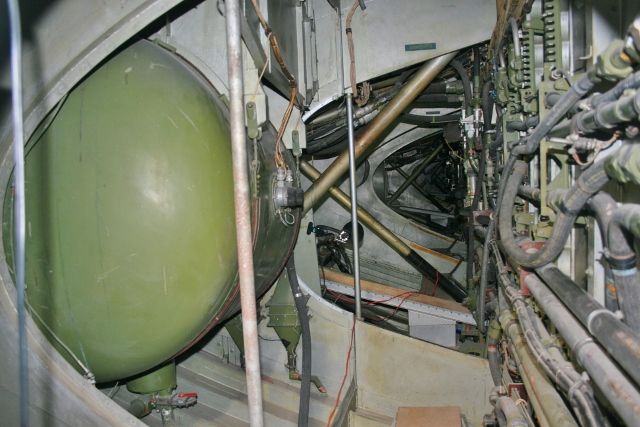 And here I am, not only sitting at Hughes' seat, but on the same seat cushion he sat on the one time I got the bird off the ground in 1947!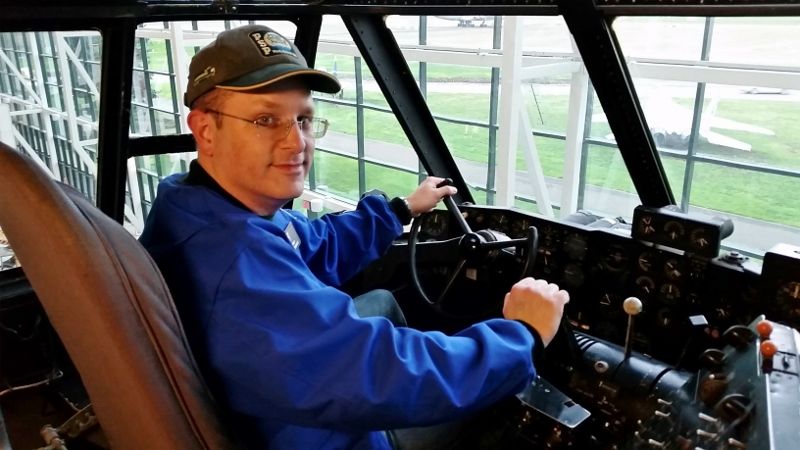 Talk about an amazing experience...